Maui's Specialized Dealer
Island Biker – Maui's Best Bike Shop!
Everything for the biker! Specialized and Bianchi bikes, and much more good stuff!
Rent a Specialized bicycle from Island Biker – there is no better way to experience the magic that is Maui than to see it on a bike.
Go Where You Want, When You Want!
And with no tour schedules or canned destinations to limit you, your vacation becomes an exercise in freedom and infinite possibilities, with new, exciting adventures around every corner.
Currently Not Renting Bikes
We offer new bike sales, accessories and professional service.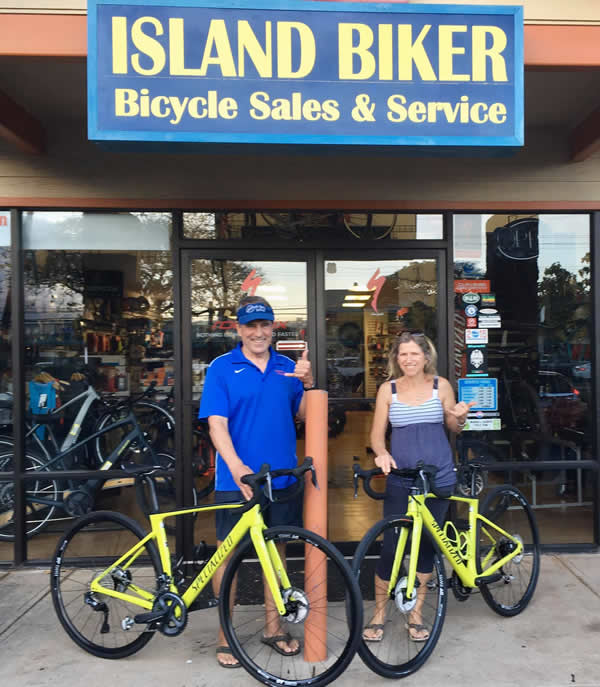 Join us for our Saturday morning group rides!

The key to fun riding is a properly fitted bike – we will fit yours to a tee!

Our skilled technicians will keep your bike good as new!